Committed to the region and location Stolberg
Over generations HOVEN has been known for innovative and reliable hydraulic cylinders that are used in many industries worldwide. It is mainly the people and enterprises from the region that push our company forward either as staff members or as partners. We are very grateful for this engagement and therefore support initiatives and associations that make things happen particularly in our area. For the society. For the region. For all of us.
We have put the focus on the fields of education, social issues and sports. Children and youngsters are particularly dear to our hearts – to promote them in initiatives, associations and in youth work is our idea of a medium-sized company's social commitment.
Partner of "Stollbärchen"
Activities of the municipal youth welfare office – also holiday games – are mutually communicated under the label "Stollbärchen". We sustainably support this campaign.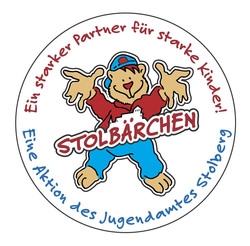 Local clubs and societies
Social commitment is the cement keeping our society together. We support local associations in various ways.