PISTON RODS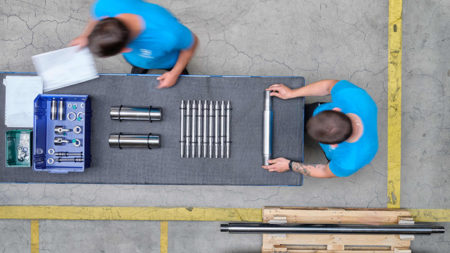 HOVEN produces piston rods with diameters from 32mm to 1000 mm and up to 10 m in length, at short notice and perfectly fitting your application.
Various materials including stainless steel and a variety of tempering possibilities and treatments (chromium, nickel-chromium, plasma-nitriding, gas-nitriding, fused joint, HVOT / welding, laser cladding, tungsten carbide, and many more) are available.
We are happy to support you – of course also regarding suitable seals and guide elements.